SPECIALIZED FULFILMENT CENTER FOR E-COMMERCE TRADERS
Do you want to bring your orders to customer's doors quicker and cheaper?
WAREHOUSING, PACKAGING AND DISPATCHING AS LOW AS 0,9 €/package
Fastest growing
fulfilment center in region
Fully provides the most cost-effective and flexible logistics solution for small and medium-sized online stores that ship up to 300 packages a day. We already have more than 500,000 successfully delivered packages.
LOWER YOUR COSTS AND SAVE YOUR TIME
Why decide to use fulfilment center?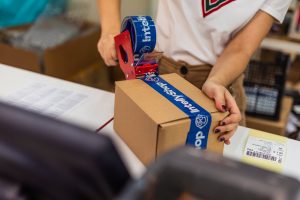 Lower costs, higher efficiency
Lower shipping rates
Lower purchase prices of cardboard boxes, padded envelopes, fillers…
Save your time
Also suitable for food products (HACCP certified)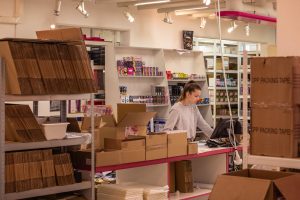 All the services that an online retailer needs
Storage of products and other goods
Inbound goods control
Shipping or preparing packages for dispatch
Declaration
Gift wrapping
Assemble products (several basic building blocks into a whole product)
Possibility of local pickup in Brezovica (Podsvetija 22)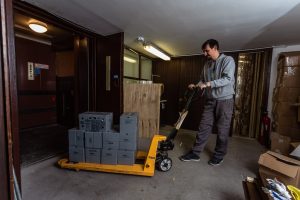 98.7% of packages are delivered on next business day (D+1)
Cooperation with all delivery services (GLS, DPD, Pošta Slovenije, DHL, UPS, FedEx)
Delivery in Slovenia and abroad (EU, USA and rest of the world)
Doing business in foreign markets with local prices
Next day delivery (D+1) available for SLO, IT, CRO, HU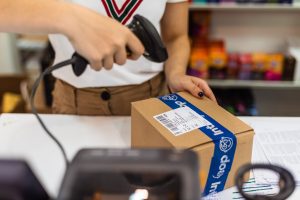 Maintain complete control
No guesswork on stock or order status
Always up to date with product inventory (cloud business)
Full control of orders and shipments online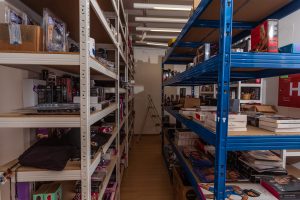 Advanced technology with ease of use
API connection
Regular work on different systems (PrestaShop, Shopify, Magento, Woocommerce, Metakocka, E-racuni, getApollo.io)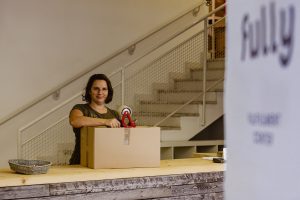 A partner you can rely on
Your partner in all circumstances
Fast and up-to-date support
Insurance for all stock (no product worries)
Service Warranty (we cover our faults)
We store, pick, pack and ship.
We offer everything an online retailer needs.
Don't take our word for it. Check out what our customers are saying!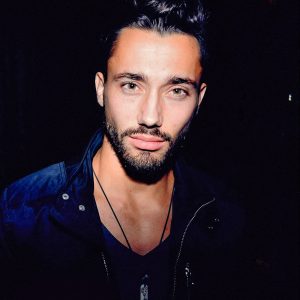 "I decided to work with Fully because I can count 100% on the team to ship all the packages. It gives me more freedom so I can focus on growing my business."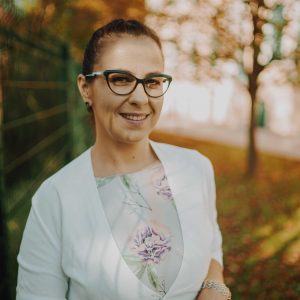 "The storage and packaging service at Fully is top-notch and professional: declarations done, fast count of inbound goods, and carefully, regularly and quickly packed orders! Thanks and keep up the good work!"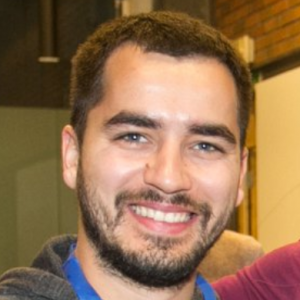 "Working with Fully has allowed me to set up online sales quickly and makes my business easier on a daily basis. Great integration with our system and delivery service system."
A logistics solution that saves you time and money
Fully provides the most cost-effective and flexible solution for small and medium-sized online stores that ship up to 300 packages a day.
Warehousing, collection, declaration, packaging, shipping… We are confident that you can design a comprehensive solution from a wide range of our services that will 100% support your online sales.
Wondering how much you can save?
Download our price list and see for yourself how favorable our offer is.