From online retailers for online retailers
WE UNDERSTAND YOUR CHALLANGES
Fully was founded by Matej Fajdiga ( Spletna Fuzija ) and Andraž Gavez ( Mojačokolada.si ). As a young online retailers with a focus on growth, we encountered many obstacles. One of biggest problems was for sure logistics. They were willing to work only with large traders, not with smaller ones. So we got a lot of rejections.
But nothing can stop the sincere desire for growth and thus Fully was born Fully – the first specialized warehousing and logistics center for online stores in Slovenia. With our services, we want to provide more affordable storage and cheaper shipping rates to small and medium-sized online retailers, as well as ourselves.
Andraž also runs the Association of Online Retailers, which unites Slovenian online retailers who appreciate the importance of active networking and mutual cooperation. Therefore, he really understands all the challenges faced by online retailers in Slovenia and worldwide.
Contact us
Fully fulfillment center
Podsvetija 22
1351 Brezovica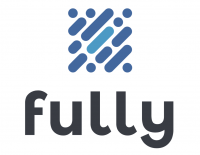 Do you have a question for us?
Stopite v stik z nami in skupaj bomo poiskali rešitev za vašo spletno trgovino.
Dosegljivi smo na e-naslovu matej@fully.si, telefonski številki 041 523 173 ali prek spodnjega obrazca.
Logistics solution that saves your time and money!
Fully provides the most cost-effective and flexible solution for small and medium-sized online retailers that ship up to 300 packages a day. Warehousing, collection, declaration, packaging, shipping … We are convinced that we can offer yoo a comprehensive solution from a wide range of our services that will 100% support your online sales.
Wondering how much you can save?
Download our price list and see for yourself how favorable our offer is.